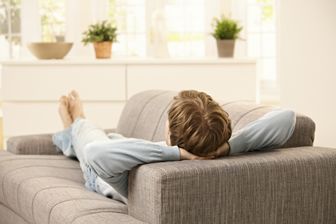 Garden planning basics: a reason to not actually do anything
The idea of designing your own garden may seem daunting. But broken down bit by bit the task becomes more accessible. When caught sitting inside on a winter's day, instead of out working in the garden, one can always respond, 'I'm planning what to do next. Can't put the cart before the horse!'
There are a range of factors that need to be taken into consideration with the initial and ongoing design of a garden. Some factors can be changed but some, such as aspect or rainfall, are generally set.
When inspecting a yard the first, and most important, factor I take notice of is the aspect. Whether the yard faces North, South, East or West. This will determine sun versus shade, rain versus shelter and can offer a guide to soil type, plant species to be used and the best situation for lawn areas.
Wind is also a major factor in Melbourne and seems to be getting more unpredictable. Winds from the North, South and West are the most common and all have their own characteristics of strength, predictability of rain and, of course, temperature.
Many elements of a garden, particularly 'hard landscaping' such as driveways, should be dictated by obvious need or common sense. Paths and driveways are generally set along the most direct path between two points: street to house, gate to door for example. Seating areas are also usually close to back or front doors. The house itself is to be worked with, not against, when designing the layout of the garden around it.
Lawns need as much sun as possible. Some are more drought resistant than others, but they all need sun.
Open areas, including decking or paving, can be placed for sun or shade; shelter from winds; or for visual aspect but are usually determined by the house.
Garden beds are often the last elements to be considered following all the functional factors of design. These can easily be incorporated into your design for aesthetic or functional reasons.
Plants are the living aesthetic and can often survive in completely inappropriate aspects and with total neglect, though how they'd love some water and TLC. It's the selection and placement of plants, as well as hard landscape materials, that give a garden its 'look' and when you've got the look, you've got the design.
Better kick back on the couch and think some more.